September 18, 2019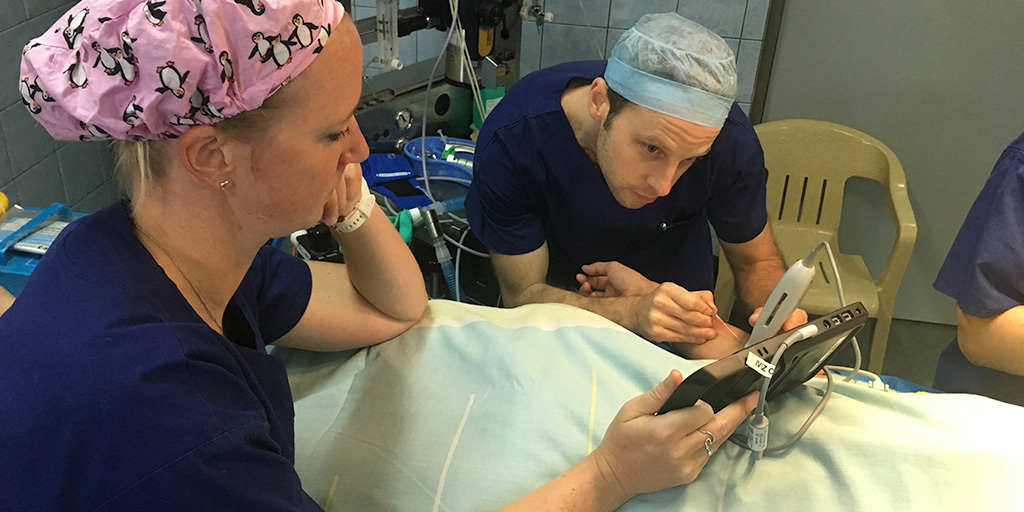 Operation Restore Hope is an Australia-based surgical charity for less fortunate children in the Philippines with birth defects and deformities, especially cleft lip and cleft palate.
ORH was founded in 1993 by Sydney plastic surgeon Dr. Darryl Hodgkinson and has carried out more than 2,500 operations.
Sonosite's Global Health Loaner Pool recently loaned ORH a Sonosite iViz portable ultrasound machine for a recent mission. Anesthetist Dr. Karthik Nagarajan sent us this account:
"ORH sends one surgical mission to Manila (Las Piñas City Medical Center) each year to conduct five days of operating. This year we had an extremely successful week, operating from 24th to 28th of June 2019. The mission involved volunteer plastic surgeons, anesthetists, nurses, accountants, administrators, a dentist, and an accountant. The staff came from Australia, the UK, and the Philippines. 49 procedures were completed, including cleft lip and palate surgery, and dental procedures.
Sonosite generously loaned ORH one of their new iViz ultrasound machines to assist with the mission. The iViz was extremely useful, assisting for difficult cannulation, transthoracic ECHO, regional anesthesia & airway, and thoracic ventilatory assessment. The portability and functionality of the iViz was perfect for this mission. We found it provided very high-quality images.
ORH would like to thank Sonosite for their generosity in loaning us this equipment. It was extremely useful in conducting our mission and ensuring the best outcomes for all of the patients."
Dr. Karthik Nagarajan
Operation Restore Hope
Sonosite Global Health Stories in Southeast Asia
Global Health: Kiwi Doctors Use Ultrasound to Help Save Boy in Rural Indonesia
User Stories: Point-of-Care Ultrasound Aids Elephant Conservation in Vietnam