Rich Fabian, President and Chief Executive Officer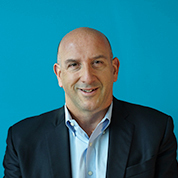 Richard "Rich" Fabian joined FUJIFILM Sonosite, Inc. in January 2017, bringing more than 20 years of healthcare leadership experience. As President and Chief Executive Officer, Rich leads all aspects of the global business. Prior to joining FUJIFILM Sonosite, Rich served with Philips Healthcare for 15 years where he held various executive leadership roles, including Vice President of Sales and Marketing for North America, Vice President and General Manager of a global business unit, and Vice President of Marketing for Imaging Systems. He built high-performing teams that consistently delivered strong business results. Rich earned his MBA from the University of Pittsburgh's Katz Graduate School of Business and a BA in Economics from the University of Michigan.
Mike Arena, Vice President of Operations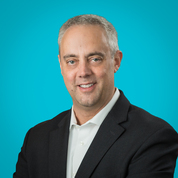 Michael "Mike" Arena joined FUJIFILM Sonosite, Inc. in October 2020. In his role as Vice President of Operations, Mike has responsibility for all aspects of Manufacturing and Supply chain management. Prior to joining FUJIFILM Sonosite, Mike was Senior Vice President of Global Operations with Shape Technologies Group and has worked in several industries including in the medical equipment, semiconductor capital equipment, automotive, and industrial manufacturing sectors with companies including Shape Technologies Group, Danaher Corporation, UltraClean Technology, and Modine Manufacturing. Mike received his B.S. degree in Operations and his MBA from Colorado State University.
Dennis Giacomino, Vice President of Sales, North America and Global Distribution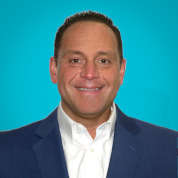 Dennis Giacomino joined FUJIFILM Sonosite, Inc. in April 2009. As Vice President of Sales, North America and Global Distribution, Dennis is responsible for leading all customer-facing activities in North America including sales, clinical support, and strategic accounts. He and his team will also lead our distributor partnerships in Fujifilm Sonosite indirect markets. Dennis has over 20 years of sales and leadership experience at companies including C.R. Bard (now BD) and Stryker, covering multiple care pathways and clinical areas including anesthesiology, critical care, emergency medicine, vascular access, interventional radiology, surgery, and MSK. He received his BS in Psychology from the University of Pittsburgh, along with an MBA specializing in Technology Management from the University of Phoenix.
Richard Kelly, Vice President of Research & Development
Richard Kelly joined FUJIFILM Sonosite in August of 2022 as Vice President of Research and Development. In his role, Richard drives prod­uct vision and innovation in the areas of POCUS and ultra-high frequency ultrasound, concep­tualizing early-stage technolo­gy, developing product road­maps, and leading scientific and engineering advances to identifying profitable product innovations. A multilingual senior executive with global experience in R&D, operations and business development, Kelly has led global teams in MedTech companies such as Philips and Medtronic and Automotive industry organizations Valeo and JATCO. He received a Bachelor of Engineering, Mechanical Engineering at the University of Limerick, Ireland.
Dana Lance-Petri, Vice President, Finance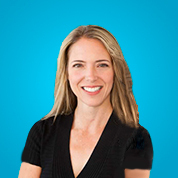 Dana joined FUJIFILM Sonosite (FFSS) in August of 2020. In her role as Vice President, Finance, Dana is responsible for the worldwide financial operations of FFSS and its subsidiaries. She has more than 25 years of experience in finance and accounting across various industries and has extensive experience in the medical device industry. She began her professional career in audit at KPMG in Los Angeles and has since held finance leadership roles in a variety of companies including Philips and Microsoft. Dana received her BS in Accounting from California State University Northridge.
Melissa Luiso,
Vice President, Commercial Strategy & Operation

s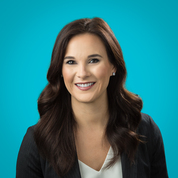 Melissa Luiso joined FUJIFILM Sonosite, Inc. in January of 2017. In her current role as Vice President, Commercial Strategy & Operations, Melissa is responsible for global commercial operations, which includes sales planning and strategy, forecasting, managing sales enablement tools, providing sales analytics and reporting, and managing the order management/sales administration teams. Prior to joining Sonosite, Melissa was the Sales Operations Manager at Olympus Respiratory America. Before that, Melissa started her career at KPMG. Melissa received a BS in Finance and Accounting from the University of Kansas.
Ian McDonald, Vice President, RA, QA, and Compliance Officer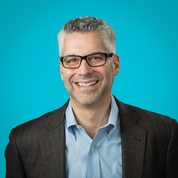 Ian McDonald joined FUJIFILM Sonosite, Inc. in August 2020 as Vice President, RA, QA, and Compliance Officer. Ian has served medical device manufacturers for more than 25 years, providing leadership on legal matters as in-house counsel, directing all quality and regulatory functions for multiple corporations, and mentoring teams on a broad range of medical device manufacturing best practices. His professional insight flows from experience leading at firms such as Genzyme Corporation, GE Medical Systems, and Viant Medical on the manufacturing of class I, II, and III devices consisting of capital equipment, instruments, implants, and single-use disposables. Ian earned his JD from Suffolk University Law School in Boston, Massachusetts, and his BA from Texas Tech University.
Greg Nesbitt, Vice President, Global High Frequency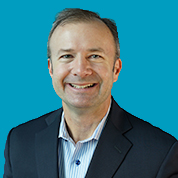 Greg Nesbitt has extensive commercial leadership experience and a compelling record of success in the pre-clinical and clinical medical imaging spaces. Greg began his career with GE Healthcare where he spent 14 years in commercial leadership and corporate roles. He also served as Vice President for Wolters Kluwer Healthcare Analytics business providing advanced analytics and consulting to the pharma and life sciences sector. Greg has spent the last 10 years as a Vice President with Philips Healthcare successfully leading large commercial teams. He most recently led Philips overall IDN commercial strategy and enterprise organization.
Meredyth Wanink, Senior Global Director, Human Resources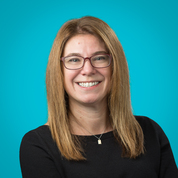 Meredyth brings more than 15 years of experience as a human resources (HR) professional to FUJIFILM Sonosite, Inc. Meredyth's experience has been built around a solid foundation of general HR practices and education in which she utilizes to drive HR initiatives around the globe. Meredyth's expertise and passion spans from her ability to drive company culture, building relationships, leadership development, succession planning, and process improvements. Meredyth has her BA in Information Technology from Western Washington University.