Borrow a portable ultrasound machine
Are you a US-based clinician or ultrasound-trained health professional who is planning a non-profit medical mission in the developing world? SonoSite is thrilled to lend portable ultrasound machines to U.S.-based physicians and ultrasound-trained healthcare workers engaged in humanitarian work around the world.
To support non-profit medical missions, SonoSite lends portable ultrasound machines to qualified clinicians for an average of 2 weeks at a time.

For more information on borrowing a SonoSite portable ultrasound for your humanitarian work, please call your local SonoSite office.
For information on purchasing new/refurbished discounted portable ultrasound systems from SonoSite, please refer to our SoundCaring page to download an application form.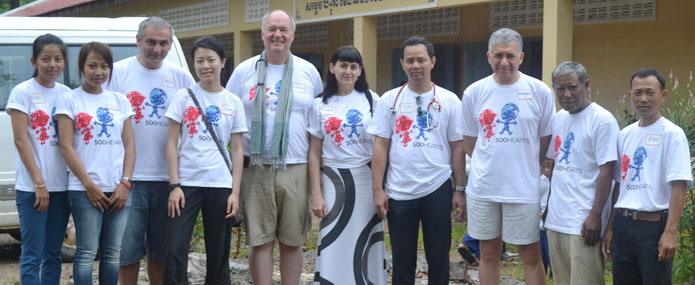 The 500Hearts team and local assistants scanned hundreds of children with a loaned Sonosite MicroMaxx ultrasound in the Cambodian Village of Sophy.