September 27, 2019
Australian nonprofit Globalinks Medical Foundation is dedicated to providing healthcare to global communities in remote locations where access to healthcare services is limited. Globalinks was founded by Dr. Peter Locke and his wife Carolyn following their experiences volunteering overseas, where they witnessed a prevalence of of illness, disease, and child mortality rates, especially in sub-Saharan Africa.
Globalinks works with local health staff, providing much needed supplies and equipment and planning with local health ministries to achieve sustainable progress towards positive health outcomes.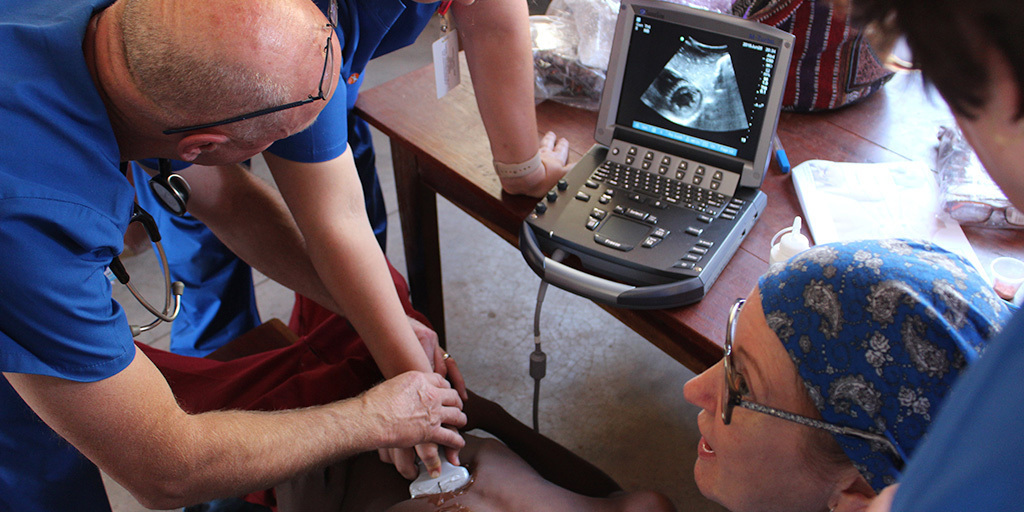 Dr. Locke sent us this inspiring letter describing ultrasound's big impact in their latest mission to Zambia:
On behalf of our Foundation and the people of Zambia, we thank you for allowing us to borrow a portable ultrasound machine on our recent medical mission.
Over a period of two weeks, 82 pregnant women were scanned with gestations ranging from 4 to 42 weeks. Of these, we identified 19 potentially life-threatening complications which were referred to a higher level of care for follow up scanning. These included low lying placentas, twins, IUGR (Intrauterine growth restriction), postdates, and RPOC (retained products of conception) following miscarriage.
Zambia has very poor maternal and newborn outcomes, and being able to identify these problems with an ultrasound will have an impact on the outcome for these mums and their babies.
Additionally, we performed health checks on just over 1,000 primary-aged children, and three were found to have significant heart murmurs. These children were referred for a formal ECHO. 
Many thanks for your kindness, generosity and ongoing support.
Kind regards,
Dr. Peter Locke
Globalinks Medical Foundation
Learn More about Sonosite and Women's Health
Studies Show POCUS Saves Time for Pregnant Patients
Global Health: The IWISH Foundation and Sonosite Ultrasound Machines in Haiti
Global Health: Ultrasound Expands Access and Improves Maternal Care