August 13, 2019
The Economic Times Healthworld.com covered Fujifilm Sonosite's exhibit of its latest ultrasound products at the 9th National Conference of Academy of Regional Anesthesia (AORA), organized by the Department of Anesthesia & Perioperative Care, Ganga Hospital from July 4-7, 2019 at Coimbatore, Tamil Nadu, India.
During the tradeshow at Le Meridien hotel, Fujifilm Sonosite displayed their SII, Edge II, X-Porte, and iViz point-of-care ultrasound systems. The SII was the primary attraction during the main event and at the post-conference workshops.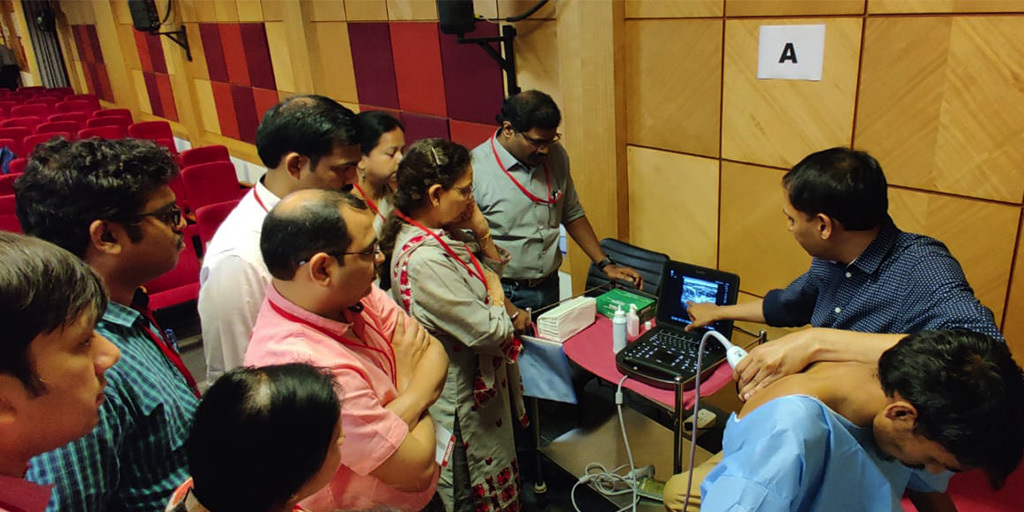 Dr. T.V.S Gopal, President of AORA India Society, launched the Sonosite SII during the show. He said of the SII, "I am really impressed by the design and simplicity of this smart device, and it is definitely going to add value for anesthesiologists to provide better patient care in routine practice."
Fujifilm Sonosite also provided demo loaner systems to seven different ultrasound workshops held at six different hospitals. More than 1,000 delegates were trained on different regional anesthesia topics by national and international faculties from around the world.
Dr. J Balavenkatasubramanian, National Chairman of AORA India, expressed his appreciation for Fujifilm Sonosite's contribution to this important conference. "Sonosite always provides continual support in these kinds of ultrasound workshops, and we are really grateful to them for their professional, unbeatable academic collaboration."