December 01, 2017
FUJIFILM Sonosite is delighted to announce that we have recently sold our 100,000th system. 
A Sonosite X-Porte, our premier kiosk ultrasound system, was delivered to a hospital in California in early October. 
"We are thrilled to be able to provide the X-Porte as our 100,000th system to one of our valued customers," said Rich Fabian, FUJIFILM Sonosite's COO, who announced the recipient of the 100,000th point-of-care ultrasound system at an employee Town Hall meeting at FUJIFILM Sonosite's Bothell headquarters on October 19th.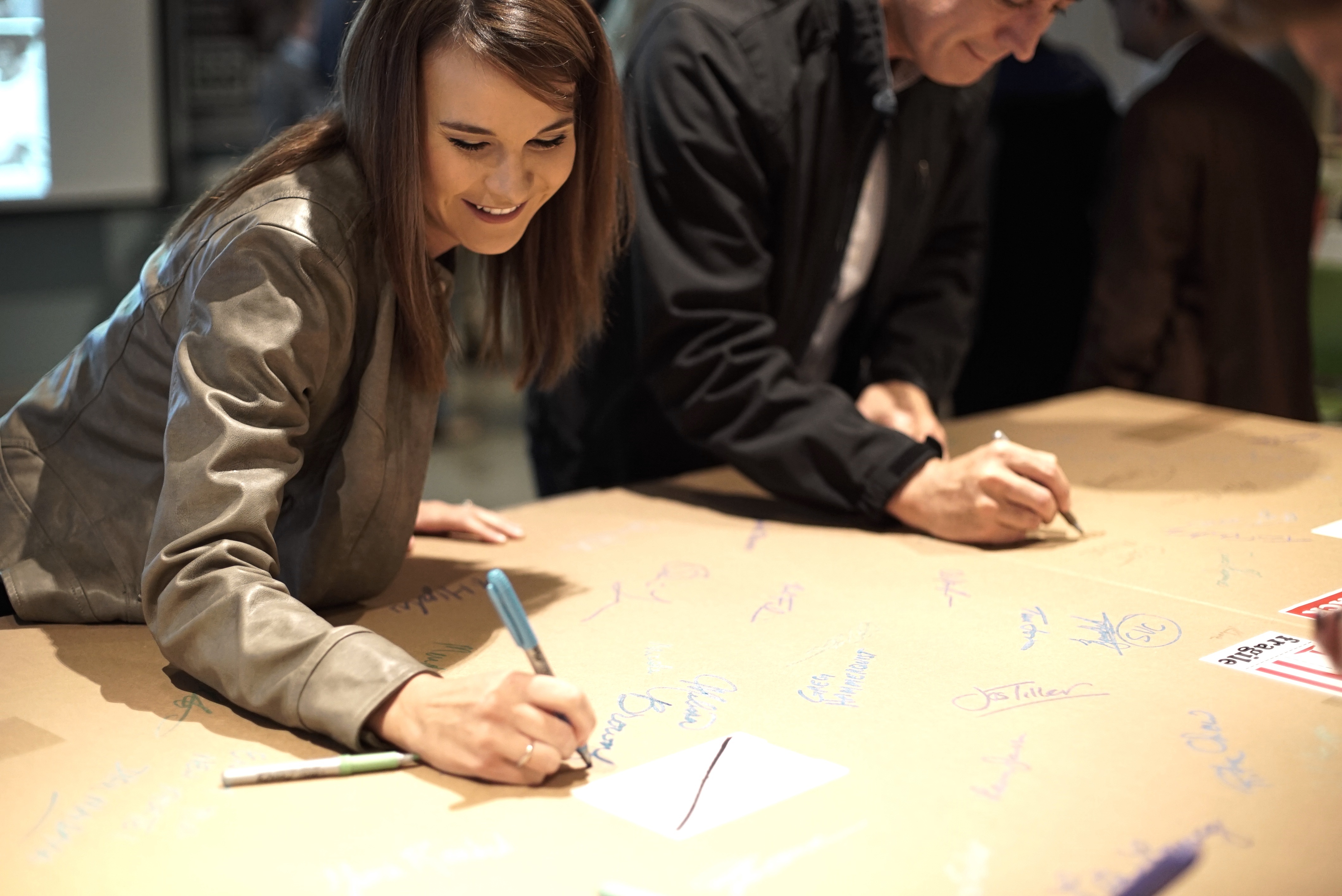 The Sonosite X-Porte was developed to incorporate a breakthrough beam-forming technology called XDI (eXtreme Definition Imaging). This signal shapes X-Porte's ultrasound beam to substantially reduce clutter while significantly enhancing contrast resolution.
"The X-Porte will be an excellent addition to this client's imaging and diagnostic capabilities," said Diku Mandavia, FUJIFILM Sonosite's Chief Medical Officer and Senior VP. "Its imaging capabilities are among the best available, and the portable aspect makes it easier to get crucial information in a variety of departments."
The X-Porte also features scan-along learning modules, allowing medical professionals who are still learning the daily use of point-of-care ultrasound to hone their skills in real-time. 
"FUJIFILM Sonosite offers many online education opportunities for customers and the general public," added Mandavia, "but there's nothing quite like in-person learning. Seeing the exact anatomy in high-clarity as you scan? It feels like you have a super power. X-ray vision, or in this case, ultrasonic vision."
FUJIFILM Sonosite was founded with the idea that ultrasound, an invaluable tool in improving patient outcomes, should be available for all medical professionals to utilize as needed at the point-of-care. The X-Porte is among the newest systems in our portfolio and is in demand in both academic and hospital settings.
"We thank all of our customers—past , present, and future—for the opportunity to provide tools that improve doctor confidence and patient wellness," said Marty Higuchi, President and CEO of FUJIFILM Sonosite. "It's an honor to be a part of efforts to improve health care and patient outcomes."
Learn More About the Sonosite X-Porte
The Sonosite X-porte is the first ultrasound to offer on-board step-by-step coaching through an ultrasound exam, making ultrasound more accessible to those who aren't formally trained in using ultrasound machines.The X-Porte comes in shared service configuration, including probes for Vascular, venous, breast, small parts, OB/GYN, Nerve, superficial, MSK, and abdominal. With CW Doppler, the X-Porte can also perform advanced cardiac studies.