March 06, 2020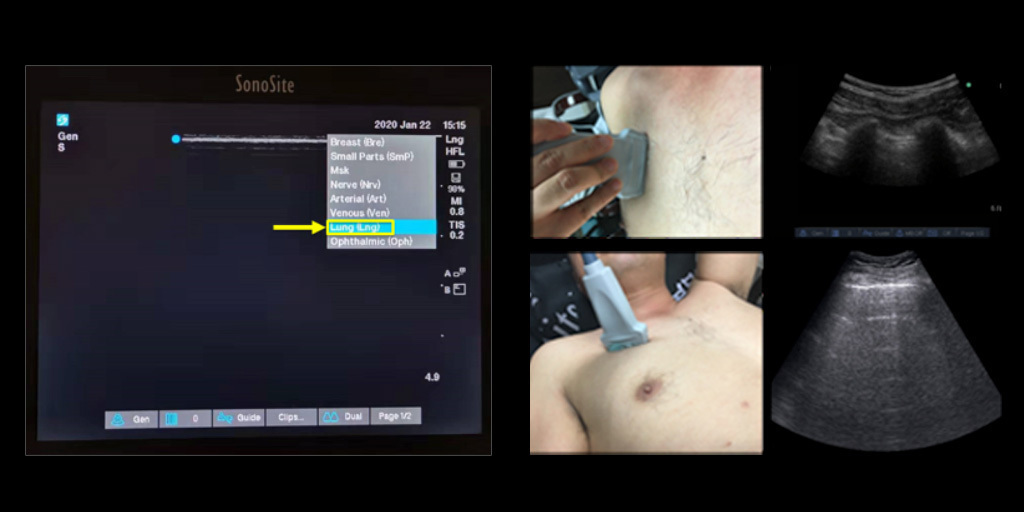 After the outbreak of COVID-19, commonly called coronavirus, Sonosite team members across China have stepped forward to support local clinicians in the diagnosis of coronavirus and to help control the epidemic's spread. In the fight against coronavirus, ultrasound is a key tool for healthcare workers who are saving lives in this critical period. Point-of-care ultrasound (POCUS) provides rapid, non-invasive real-time scanning, and it is an ideal device for monitoring cardiopulmonary function in critically-ill patients.
Sonosite has sent support staff to the provinces of Hubei, Zhejiang, Yunnan, Guangdong, Inner Mongolia, Heilongjiang, Hunan, Shanxi, Shandong, Jiangxi, and Anhui. These Sonosite team members are actively training local clinicians and providing full support for Fujifilm ultrasound systems, including the Sonosite Edge, Edge II, iViz, M-Turbo, and Fujifilm FC1. All Sonosite teams and partners are fully coordinating with healthcare and government officials in epidemic prevention and control work.
Supporting Clinicians in Hubei
Sonosite quickly responded to the needs of the area hospitals in the province of Hubei, where coronavirus first originated. Sonosite dispatched staff to Hubei hospitals designated to treat coronavirus, including Wuhan Jinyintan Hospital, Wuhan Hankou Hospital, Wuhan University South China Hospital, Wuhan Seventh Hospital, and Yichang Central People's Hospital, as well as key hospitals with fever clinics. Sonosite team members provided emergency POCUS training for Fujifilm Sonosite ultrasound systems.
To help prevent cross-contamination during ultrasound scans, Sonosite and Leapmed, a Chinese medical manufacturer, donated 200,000 CNY worth of sterile transducer sheathes to the frontline hospitals fighting the epidemic in Wuhan.
Get the Full Story from Every Province
Clinicians all over China are putting their health at risk to help combat coronavirus. Sonosite will continue to support these selfless healthcare workers in their fight against coronavirus in every Chinese region that has been hit by the epidemic.
Read a full province-by-province report of Sonosite's efforts to combat coronavirus (Chinese language).
Read how ultrasound machines can help with the diagnosis of coronavirus (Chinese language).