August 07, 2019
Dr. Alaro Lawson DNP, emergency room provider at Harborview Medical Center in Seattle, returned from a medical mission to Bakana, Nigeria on behalf of the Kalabari National Association (KNA). She took with her two Sonosite Edge portable ultrasound machines, accompanied with C60x, HFL38X, HFL50X, ICTx, L25x, L38xi, P10x, C11x, and P21x transducers, provided by Sonosite's Global Health Loaner Pool. This is the fourth year KNA has partnered with local Nigerian organizations to provide free healthcare to residents in rural, often neglected communities in the Niger Delta region. Dr. Lawson described the challenges facing the remote village of Bakana:
"Bakana is a small village in the Niger Delta region of Nigeria. It is only accessible by boat, and the only motor vehicles are motorcycles that a few residents use to help transport the elderly—or those in a rush—get from the far end of the island to the other. This year, just as with the past three years, there has been a desperate need for ultrasound equipment. Typically, the island doesn't have such machines at all, and those that travel into the city seeking medical advice find that they can't afford it."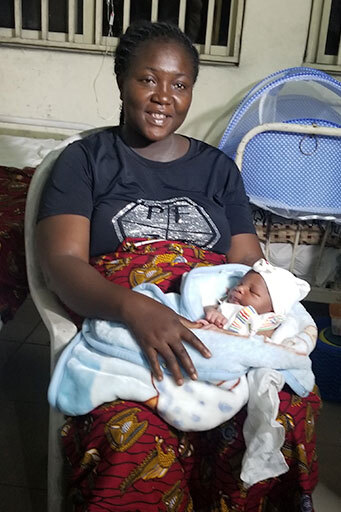 By the second day, Dr. Lawson's team was using the handheld ultrasound machines to save lives. 
"On the second day of the mission, a pregnant woman, already a mother of four young boys, came to the medical mission wanting to take advantage of the opportunity to receive medical care that was free and didn't require her to take the typical boat ride into the city. After going through the typical triage process, she was taken to radiology. During her ultrasound, our radiologist discovered that she was nearly 43 weeks pregnant. The next day, she delivered a healthy baby boy via the very first cesarean section ever performed on the island. Without the benefit of the Sonosite ultrasound machine, we would not have had the resources necessary to ensure a safe delivery for mother and child….the use of the ultrasound machines literally helped save lives."
More Sonosite Stories from Africa
Spanish NGO Cirugía Solidaria Uses M-Turbo in Kenyan Health Mission
iViz Used To Investigate Schistosomiasis In Madagascar