December 12, 2019
Every year, the isolated villages of the Atlas Mountains in Morocco wait with hopeful anticipation for the Solidarité Maroc medical caravan. Located near the town of Imilchil at elevations exceeding 2,300 meters, these villages do not have a permanent access to medical care, so the villagers must travel long distances to reach the nearest hospital.
Founded in 2007, Solidarité Maroc's mission is to provide care to the most disadvantaged populations of this mountainous region. Solidarité Maroc provides services such as minor surgery, oral care, and distribution of drugs and medical equipment. Last June, the caravan left with 13 caregivers, including five dental surgeons, four dental assistants, three general practitioners, and one gynecologist. 
Retired gynecologist Dr. Brigitte Tandonnet was part of the June mission. She spent two weeks in the village of Outerbate, seeing patients in the village's small dispensary where two nurses and two midwives work under challenging conditions. Not surprisingly, this remote mountain dispensary does not have an ultrasound machine. For this mission, Dr. Tandonnet borrowed a Sonosite Edge portable ultrasound machine, which she was familiar with from her work in France.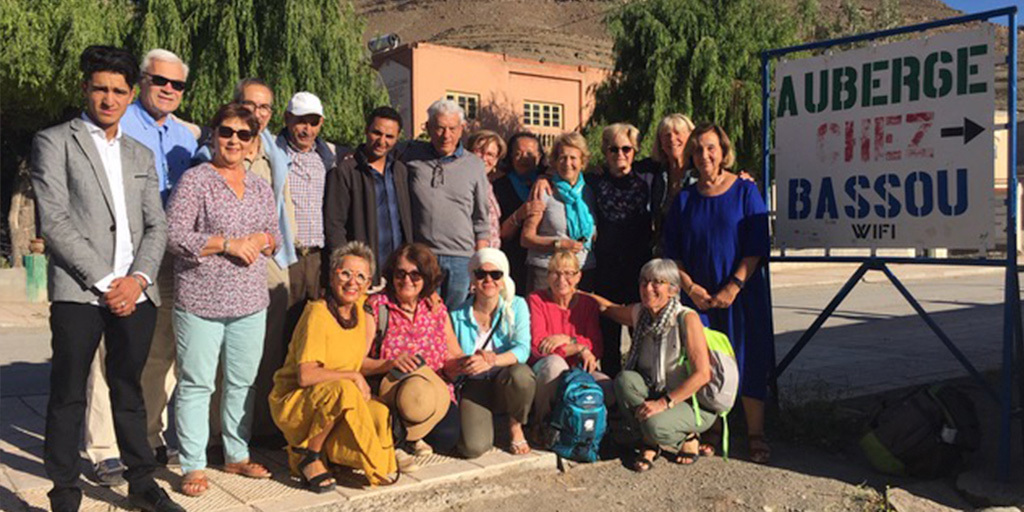 The medical caravan examined a total of 252 patients. With the ultrasound machine, the clinicians were able to date pregnancies, follow up on miscarriages, treat uterine polyps and placental detachments, and diagnose fibroids and endometrial hyperplasia. They also examined children for various pathologies and digestive pains.
Fortunately on this mission, the team did not have very serious cases to treat. But sometimes even the patients with no particular medical problem came to be examined, simply to be reassured about their state of health. More importantly, Dr. Tandonnet took the opportunity to train one of the local midwives on how to use ultrasound, as she explains: 
"My other goal during this mission was to train one of the midwives at the health center on ultrasound imaging. The Edge ultrasound system was perfect for this—simple, intuitive, and ideal for learning ultrasound. Though she was very demanding, I must say she did well!

 

In bringing my experience to these poor people, I felt even more helpful during this mission than in previous missions I would like to thank Sonosite for the loan of an ultrasound system for our medical caravan."
Read More Stories of Sonosite in Morocco
Morocco Trial Shows Remote Ultrasound Can Expand Access and Improve Maternal Care
Sonosite Edge II at the 2017 Gaes Titan Desert Race