June 18, 2020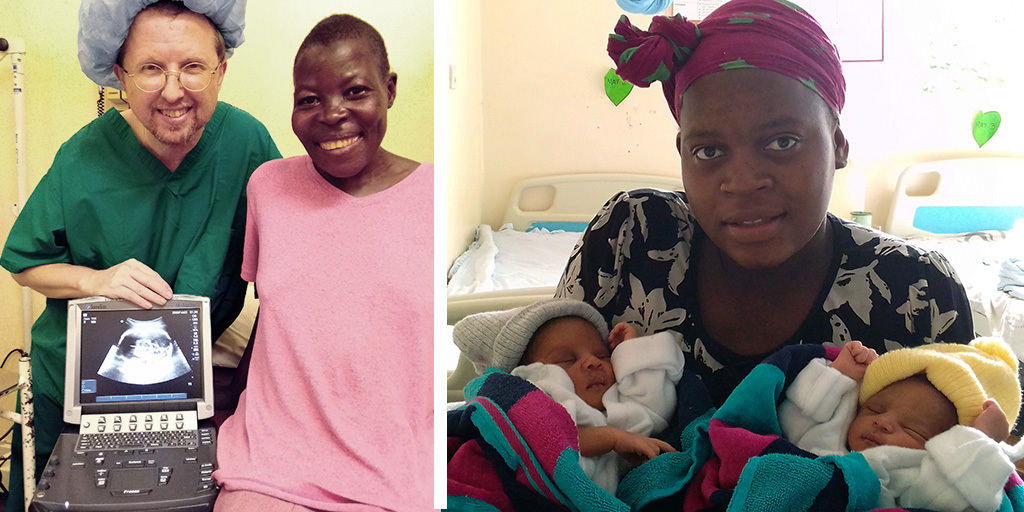 Canadian obstetrician and gynecologist Paul Thistle, MD, FRCSC, LL.D has been working full-time in Zimbabwe since 1995. He works at Karanada Mission Hospital, a 150-bed hospital in northeastern Zimbabwe serving a community of 220,000 people with four doctors and 40 nurses. Karanda provides holistic medical, surgical, and community care. Karanda treats 100,000 patients a year, with 2,000 deliveries in the maternity ward and 4,000 surgical cases in the operating rooms. There is also a nursing school attached to the hospital that trains midwives and registered general nurses. 
Karanda Mission Hospital has built a national reputation, especially in times of national strikes and slowdowns in the public health care sector. Patients come from all over the country to seek medical and surgical services, as far as 500km (about 310 miles) away, and across the border into Mozambique.  
Group Effort from Local Rotary Clubs
Thanks to the sustained efforts from local Rotary Clubs in Ontario, Canada (including clubs from Whitby, Belleville, Eglinton, and Peterborough-Kawartha), Karanda Hospital recently acquired a through the the SoundCaring program. SoundCaring helps qualified medical organizations in the U.S. and Canada purchase new or refurbished portable ultrasound systems at a discounted price.
Sonosite M-Turbo Goes to Zimbabwe
"4,000 ultrasound scans are performed every year at Karanda, mostly abdominal, gynecologic, and obstetric scans," Dr. Thistle explains. "Many are performed at point-of-care emergency settings. Our decades-old, second-hand floor model ultrasound could not meet this demand. The portability of the Sonosite is a great advantage."
Dr. Thistle described how the Sonosite M-Turbo helped identify a difficult pregnancy.
Mary is a 24-year old pregnant women who presented with headache and swelling of ankles. She was diagnosed with pregnancy-induced hypertension. The Sonosite scan revealed a healthy twin pregnancy at term. Closer examination confirmed that the first baby had a footling breech presentation. She was delivered successfully by cesarean section and has two healthy boys. Both mom and babies are well at time of report. Thank you, Sonosite!"