October 03, 2019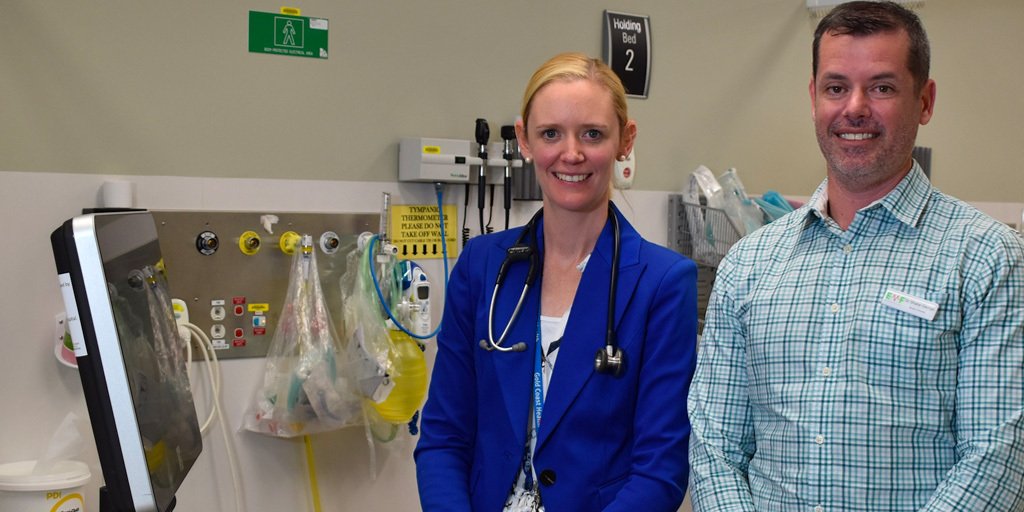 Thanks to an Emergency Medicine Foundation (EMF) research grant, a new ultrasound guided cannulation training initiative is helping emergency department clinicians in Australia more easily find a patient's vein for cannulation. Gold Coast University Hospital Emergency Department physician Dr. Amy Archer-Jones was awarded an EMF research grant to lead a year-long study analyzing the effectiveness of an ultrasound training intervention.
Dr. Archer-Jones said the results of the study were good news for older patients and patients with chronic diseases or illness who are in regular need of intravenous medical treatment. Cannulating patients with difficult access can cause considerable pain as well delay life-saving treatment. Dr. Archer-Jones is hopeful ultrasound-guided vascular access will become the method of choice for cannulation in patients with difficult IV access. As she explains:
"We found that more than 30% of emergency department patients had one or more risk factors for difficult cannulation, so we could see the potential benefits of improving intravenous cannulation rates and reducing complications in our hospitals were significant. Ultrasound is known to improve the success rate of cannulation and patients' satisfaction as well as reduce complications. When we trained 195 medical and nursing staff in using ultrasound for cannulation, we showed that many felt more confident in administering fluids and medications intravenously."
Watch a news segment from 7NEWS Gold Coast about the cannulation study.
More about Sonosite and Central Line Management
How To: Axillary Vein Cannulation
Case: Supraclavicular Approach to Subclavian Vein Cannulation