June 24, 2020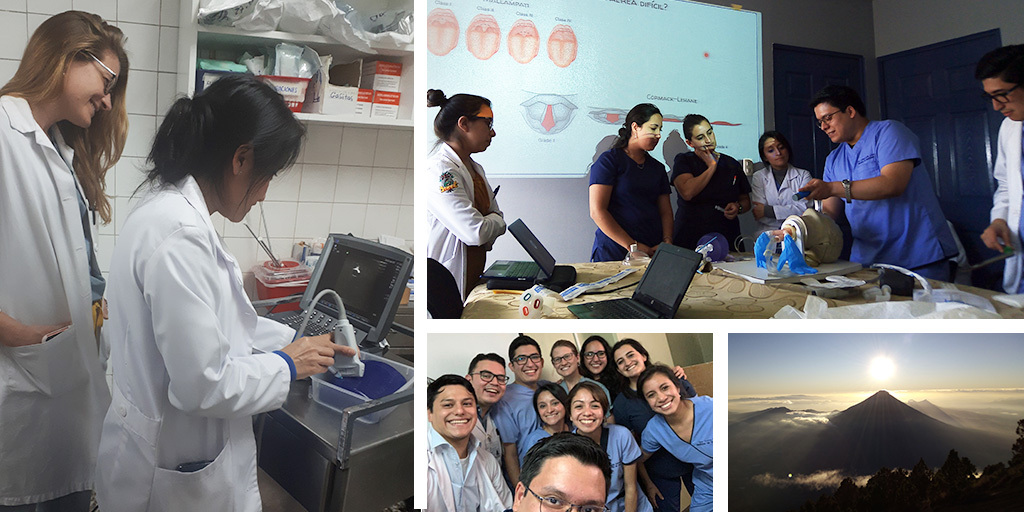 University of Washington/Harborview Medical Center emergency medicine physician Emily Bartlett, MD, MS, traveled to Guatemala City in 2019 for a recently established emergency medicine program. The trip was focused on educational exchange and professional development for program residents. Dr. Bartlett borrowed a Sonosite M-Turbo for this trip, and sent us this report.
I was able to carry the ultrasound in the backpack provided by Sonosite on my flight, and brought it to the hospital every day. Local clinicians face the challenge of a high volume of patients with acute medical and surgical issues with limited diagnostic services. There is no CT scanner within the hospital, and there is one ultrasound machine for radiology that is only available during working hours. It cannot be used at the point of care, a major limitation for critically ill patients.
We used the Sonosite M-Turbo for educational purposes to demonstrate the point-of-care exams that can be performed in the emergency medicine setting, including FAST exams, cardiac and pulmonary exams, and abdominal exams. The use of ultrasound for guiding procedures was also reviewed.
This ultrasound machine helped detect right heart strain in a hemodynamically unstable patient, helping to diagnose a pulmonary embolus. The ultrasound also helped identify a parapneumonic effusion in a patient with pneumonia, changing the team's thought process with regards to appropriate actions needed for infectious source control.
In addition to providing helpful findings in these cases, the M-Turbo as a teaching tool was an invaluable teaching tool. It helped set an example of the utility and appropriate applications of ultrasound for a new generation of emergency medicine professionals in Guatemala.