May 26, 2020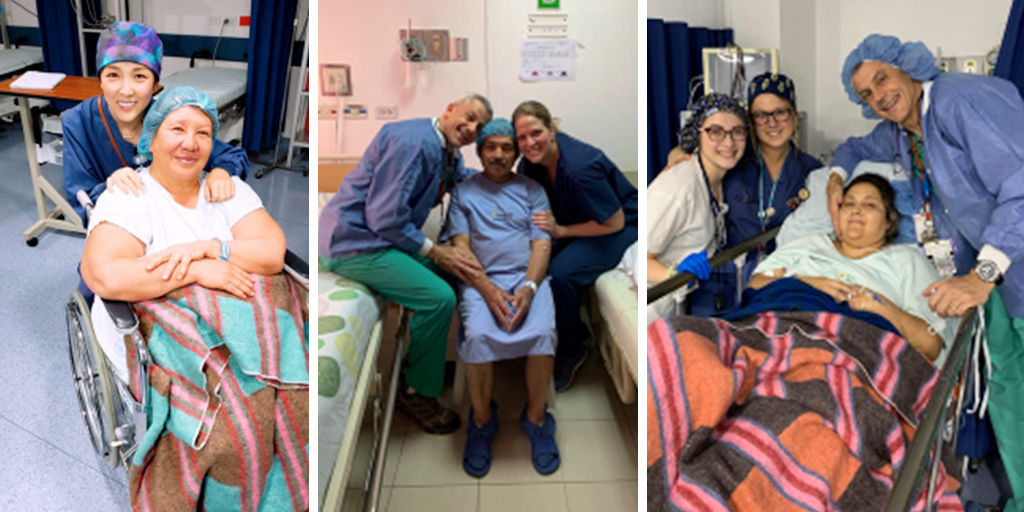 Pain management specialist Joseph Marino, MD, is the chief medical officer at Long Island Jewish Valley Stream. He also serves as the director of regional anesthesia for Northwell Health and holds a faculty position at the Zucker School of Medicine. Dr. Marino has published numerous articles and worked on many textbooks in the field of anesthesia and pain medicine.
Dr. Marino recently returned from a medical mission in Ecuador on behalf of the Northwell Health Global Surgery Initiative, a series of programs to promote universal access to safe and quality surgical treatment through clinical care, education, research, advocacy, philanthropy and volunteerism. He and his team traveled to Quito to provide free medical services, often for patients who walked eight hours from the Amazon region to his clinic. This mission's purpose was multipronged, involving scanning and treating patients for cleft lips, abdominal reconstruction for complex hernias and bariatric procedures. The team included pediatric anesthesiologists and certified registered nurse anesthetists.
Enhanced Patient Recovery
"This was the first year we brought an ultrasound machine down with us," Dr. Marino explains, referring to the SonoSite M-Turbo his team borrowed through the Global Health Loaner Program. "All of our patients with abdominal hernias received ultrasound-guided nerve blocks. We performed abdominal wall blocks, including rectus sheath, QL (quadratus lumborum), and tap blocks. As a result, we used minimal narcotics, and even avoided narcotics completely for bariatric procedures. Ultrasound was also very effective for patients with poor venous access."
Dr. Marino was impressed by the results of the nerve blocks. "Our patients were far more ambulatory, and they were able to walk within an hour and a half. Because of power of ultrasound and utility of performing blocks, patients can receive different anesthetics, and most importantly, they were able to ambulate with minimum pain," he said. "And patients are waking up without pain, no longer needing an epidural."
Spreading Ultrasound Awareness in Ecuador
Dr. Marino says he is hopeful that knowledge about point-of-care ultrasound is spreading to local physicians.
"What was impressive is that a team of Ecuadoran physicians we were working with had no idea about nerve blocks. When they saw the results, they asked me to teach them the blocks. We've generated enough interest that local doctors want to learn more. In the future, we looking to galvanize an exchange programs, exchanging medical fellows between Quito and Northwell. Abdominal wall blocks have only recently come into vogue. Before nerve blocks, we were prescribing opiates, which resulted in patients staying in recovery for a long time. But now, our patients are ambulating with minimum pain, far more quickly. I couldn't have done this without you guys at SonoSite."
Read More about SonoSite in Latin America
Doctors Use M-Turbo in Bolivia for Pediatric Care and Education
Emergency Physician Brings Ultrasound to Rural Guatemala
Doctor Uses Ultrasound-Guided Injections to Treat Peruvian Farmers