SonoSite makes its current product line available on loan to U.S.-based physicians and ultrasound-trained healthcare workers engaged in humanitarian efforts in developing countries. To support these medical missions, the equipment is typically lent for approximately two weeks.
For more information, contact your local SonoSite territory manager.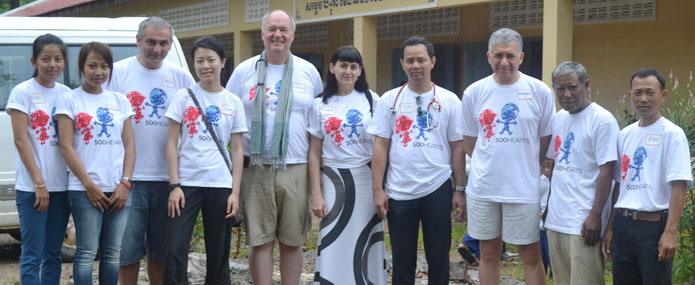 The "500 Hearts" team and local assistants scanned hundreds of children with a MicroMaxx in the Cambodian Village of Sophy.