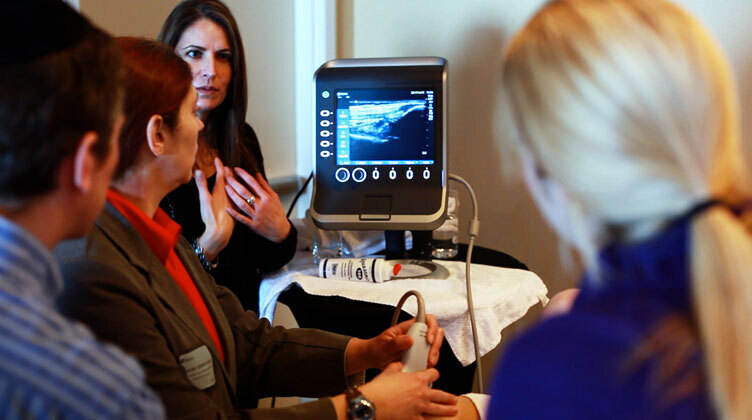 We recognize that sometimes your training needs don't fall exactly in line with our scheduled course topics or Visual Medicine® Workshop format. In this case, we urge you to contact us so we can present other options that may better support your educational requirements.

For example, Sonosite has local clinical applications specialists who could work with you or your team personally, and we have regional half-day workshops covering a shifting variety of topics that are often scheduled according to local demand. After speaking with a Sonosite representative, you may find that one of our physicians or specialized sonographers could provide you with informal on-site training. Or you might discover that one of Sonosite's partner organizations offers the ideal CME course and uses Sonosite systems for its hands-on training.

Please contact your Sonosite sales rep (or call 877-290-4911 to connect with one) so we can work with you in pulling together an educational program ideally suited for your specific needs.