May 07, 2020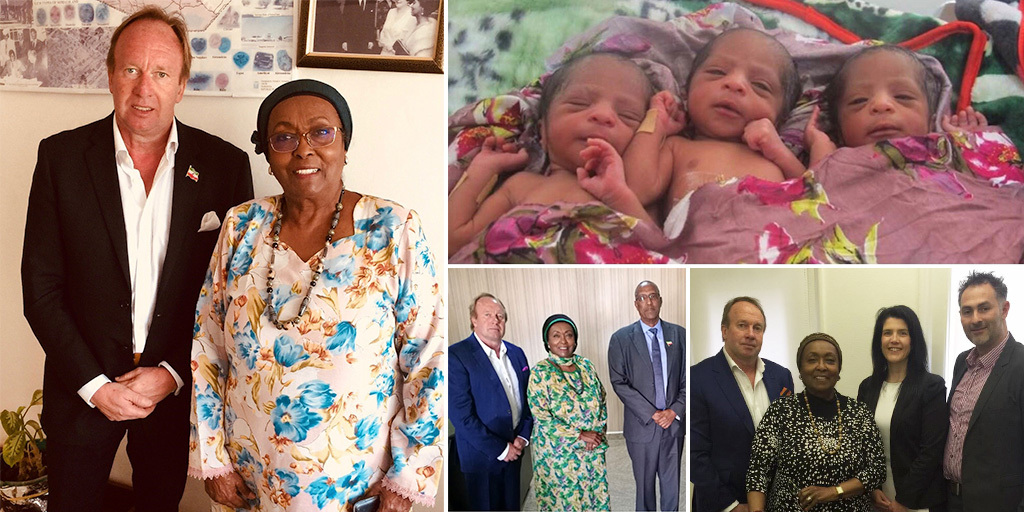 Midwife Edna Adan has always dreamt of building her own hospital. After training in London in the 1950s, she qualified as a midwife and returned to her home in Somaliland. Unfortunately, a protracted civil war meant that it was many years before her plan could be realized, and she had to leave her homeland. During the thirty-year civil war, Edna worked for the World Health Organization (WHO) in many countries across Africa, the Middle East, and Central Asia, and was responsible for training midwives and traditional birth attendants in 22 countries. Edna shared her story of how ultrasound played a role in her quest to improve healthcare for the most vulnerable patients.
Building a Hospital and a University
In 1991, I went on a fact-finding mission for WHO, returning to my home with a team of nine experts from the UN. There, I saw my hometown of Hargeisa levelled to the ground. Over half a million Somalis had lost their lives in the war, and millions had fled the country. Schools and health services had been razed to the ground, with the added tragedy of the death or disappearance of healthcare professionals. Somalia currently has the highest rates of infant and maternal mortality in the world.
When I retired from WHO in 1997, I sold everything I had and moved back to Somaliland. In 2002, I officially opened the Edna Adan Maternity Hospital in Hargeisa. It took everything I had, plus generous contributions from the local community—who gave all the construction materials for free—and constant fundraising from supporters in the U.S. and UK.
Meeting a Desperate Need
I recruited more than 30 nurse candidates. That training initiative eventually became Edna Adan University, with over 1,000 students currently enrolled in courses in nursing, midwifery, medicine, anesthesia, pharmacology, laboratory technology, dental technology, and public health. After safely delivering over 22,000 babies, our hospital has infant and maternal survival rates 75% higher than the national average, and we pioneered the specialty of repairing obstetric fistulas. We treat anybody who comes to us—patients who nobody else wants to serve because they're too poor, too complicated a case, or refugees from Yemen and Ethiopia.
In Somaliland, women who have normal pregnancies don't go to hospitals. So if a patient makes the journey to us, there is usually something seriously wrong. These women have never had a prenatal examination and never been to a hospital in their lives. They have nowhere else to go and no money to pay for the essential healthcare for them and their unborn children.
The Gift of Ultrasound
Eight years ago, a team of ultrasonography experts visited us at the hospital and trained our doctors and midwives to perform ultrasound evaluations using two Fujifilm Sonosite machines. After my staff had practiced on over 100 patients, the team gifted the machines to us. The ultrasound machines are extremely robust in this challenging environment. We have become so used to depending on the vital information gained from ultrasound evaluations that we now do everything we can to acquire used and refurbished ultrasound machines. All our doctors are trained in the use of ultrasound, and most senior midwives in the prenatal clinic know how to find the uterus, find placental insertions, identify the gestation period, and assess the fetal heartbeat.
Ultrasound is incredibly useful. For instance, we have identified triplets, and we can identify placenta previa during a prenatal check-up and prepare for a caesarean section rather than wait for the woman to start bleeding. Sometimes there's an abruption, and we don't know what's causing it, and ultrasound images can give us this information. We often need to know whether a baby is alive or not and, if we cannot pick up a heartbeat using a stethoscope, the ultrasound picks up signs of life for us. There is no doubt that using ultrasound on expectant women saves maternal and infant lives.