Point of Care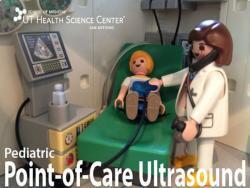 San Antonio, February 7-8.
This course is for providers that care for acutely ill children, in particular pediatric emergency medicine and critical care specialists. This course combines hands-on scanning sessions using live pediatric models and simulation models, along with focused lectures to supplement the hands-on sessions.
Clinical Resources
Access our collection of videos dedicated to point-of-care ultrasound, including case studies, "how-to" videos with 3D animations, and more. Subscribe, and you'll be notified of every new posting.
From apps for mobile digital devices to a gallery of high-quality scanned images for quick referencing, SonoSite is your most convenient resource for point-of-care ultrasound information.