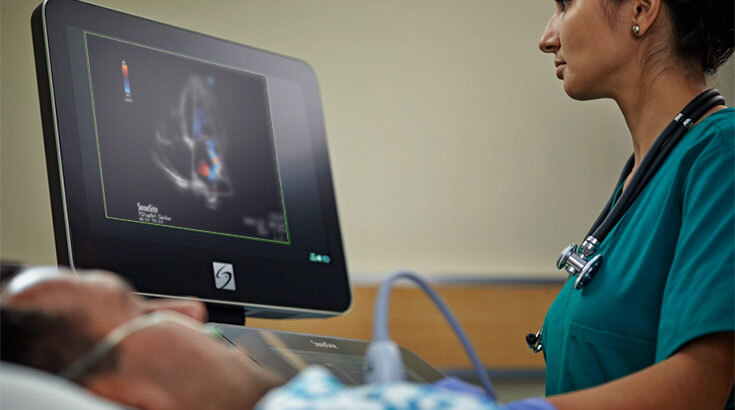 More cardiologists are making use of high-quality ultrasound imaging at the bedside, increasing the ability to diagnose and treat cardiac pathologies without exposing patients to the radiation of X-ray/CAT scan procedures.
Our hand-carried and mountable ultrasound systems can be used to evaluate cardiac structures and identify issues, such as pericardial effusion. Sonosite ultrasounds offer fully diagnostic and high-quality imaging that can provide answers to important clinical questions at the point of care.
If you are seeking a better way to attract, treat, and retain patients, Sonosite can be an invaluable asset to your practise. Simple-to-use, accurate hemodynamic profiling will provide critical information enabling you to more effectively assist your patients in the management of their disease. This will result in a higher level of patient confidence and patients who will be enthusiastic to share their positive experiences with others.
Sonosite Offers a Range of Customised Products That Provide
Advanced imaging features for exceptional image quality with minimal key strokes
Fluid-resistant for easy cleaning and disinfection
Under 20 seconds from cold start to scanning
Custom use models for point-of-care applications
Built to exceed U.S. military specifications for durability
Industry leading 5-year warranty
Extensive training and education programmes