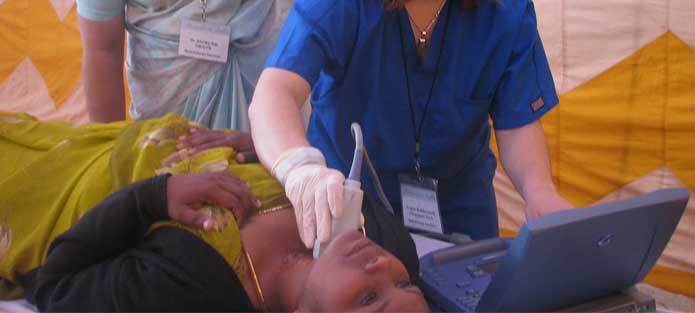 SonoSite Global Health Programmes
According to the World Health Organisation (WHO), over 60% of the world's population has no access to diagnostic medical imaging. SonoSite is working to lower that statistic.
Through our dynamic Global Health programmes, we are bringing advanced ultrasound technology to patients and institutions that would otherwise have no access to this imaging modality due to social conditions, remote locations, or lack of funds. From steaming jungles to desolate mountaintops, our rugged, battery-operable systems can be used in virtually any setting—and they are.
Since 2005, SonoSite has supported humanitarian efforts in developing countries by providing high-quality SonoSite equipment through loans or special pricing to qualified nonprofit organisations through its SoundCaring and other Global Health programmes.
Morocco Trial Shows Remote Ultrasound Can Expand Access and Improve Maternal Care
In the rural areas of Morocco, pregnant women often have to wait for up to 2 weeks to obtain the results of a critical obstetric ultrasound. A new clinical ultrasound trial shows that local sonography with remote diagnostics can reduce turnaround time to 24 hours, while decreasing cost from $80 to $2 per study. Read More.