With Dr. Carol Gillis, PhD, DACVSMR
Dr. Ruth-Anne Richter, BSc (Hon), DVM, MS
Dr. Suzan Oakley, DVM, DACVSMR, DABVP (Equine), ISELP
Dr. Aric Adams, DVM, DACVS
Saturday, September 12, 2020
Naples, FL
This comprehensive course features four stations that participants will rotate through to get a complete picture of the equine athlete. This includes imaging of the shoulder, tarsus, foot, and metacarpus. Participants will get hands-on opportunities in viewing and diagnosing injuries and pathologies of these structures.
Course Objectives
Imaging of the scapula and humerus, focusing especially on likely areas of pathology
Visualizing complex anatomy of the hock will be provided. Ultrasound technique for the hock is presented in a user-friendly "take-home-and -use tomorrow" format
Imaging the podotrochlear apparatus. Prepare the foot for optimal views. Identification of various soft tissue structures.
Imaging of flexed or non-weight bearing views, including dynamic flexion/extension to assess gliding function and off-angle views as standard ultrasound of the region
Course Information and Schedule
Course Information
Seating is limited with 24 total available attendee spots, 6 per station
8 CE hours of instruction
Course fee is $599 and includes breakfast, lunch, and refreshments**
Schedule
7:30 a.m. - Registration
8:00 a.m.-12:00 p.m. - Lectures
1:00 p.m. - 4:30 p.m. - Hands-on lab
4:30 p.m. - 5:00 p.m. - Questions & Answers
*All classes require a minimum number of attendees. FUJIFILM Sonosite Inc. reserves the right to cancel a course if the minimum number is not met. In the event a program is re-scheduled or cancelled, pre-paid attendees will be given the choice of transferring to another program or having the tuition refunded in full. FUJIFILM Sonosite Inc. is not responsible for any travel and/or lodging reimbursements in case of cancellation. Registration fees and schedules are subject to change without notice.
If cancellations are received by 5 p.m. Pacific Time the Monday immediately prior to the seminar, the registration fee is fully refundable. After that time, cancellations are subject to the entire seminar fee, which may be transferred one time toward a future seminar. One-time transfers must be on the same topic as the original program and are only available to the individual originally registered. Please note that if you do not cancel or attend, you are still responsible for payment.
**If you have dietary restrictions, please notify us.
Location and Accommodations
Course Location
Track to Trails
3847 2nd Ave SE
Naples, FL 34117
Hotel
Hilton Naples
5111 Tamiami Trail North
Naples, FL 34103
(239) 430-4900
Registrants may also call 1-800-HILTONS and ask for the registration corporate code: 2972182
Nearest Airports
Southwest Florida International Airport (RSW)
36 miles from course location
About the Instructors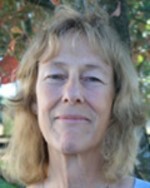 Carol Gillis, PhD, DACVSMR
Dr. Carol Gillis is a graduate of UC Davis School of Veterinary Medicine. She developed a sport horse practice and became one of the first equine veterinarians to perform ultrasound examinations on the musculoskeletal system of horses. Dr. Gillis returned for an equine surgery residency at UC Davis. Following completion of the residency, she obtained a PhD in equine tendon and ligament pathophysiology. Concurrently she established the equine ultrasound service at UC Davis, pioneering ultrasound of the musculoskeletal system at the university, and creating courses and hands-on labs to train veterinary students, residents and veterinarians how to perform and interpret ultrasonographic examinations. Clinically, Dr. Gillis has performed more than 26,000 ultrasound examinations of the horse and guided treatment of problems identified.
Dr. Gillis is the author of numerous scientific publications in journals such as the American Journal of Veterinary Research and the Journal of the American Veterinary Medical Association on the subject of equine soft tissue injury diagnosis and treatment. She is the author of Equine Sports Medicine and Surgery 2014, the definitive reference book on the topic. Dr. Gillis has presented her research on Equine Sports Medicine topics nationally at the American Association of Equine Practitioners and the American College of Veterinary Surgery meetings and internationally in the UK, France, Japan, Dubai, Argentina, Brazil, and Mexico. Dr. Gillis is a charter member of the American College of Veterinary Sports Medicine and Rehabilitation. She currently has a consulting practice in Ultrasound and Sports Medicine in Aiken, South Carolina, and lectures nationally and internationally.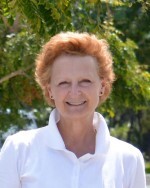 Ruth-Anne Richter, BSc (Hon), DVM, MS
Dr. Ruth-Anne Richter received her veterinary degree from the Atlantic Veterinary College on Prince Edward Island, Canada in 1995 after finishing a Bachelor of Science (Hon) degree. She did an internship at Mississippi State University and, following a year in private practice, began a surgical residency at the University of Illinois. She completed her surgical residency and concurrent Master of Science degree in 2000. Since then, she has worked as staff surgeon at Reid and Associates in Wellington Florida, the Equine Specialty Hospital in Ohio, and East End Equine in Long Island, New York.
Dr. Richter joined Brandon Equine Medical Center (formerly Surgi-Care Center for Horses) near Tampa, Florida in 2005. At Brandon Equine Medical Center (BEMC), she has occupied herself with surgical cases and focuses on sport horse lameness and diagnostic imaging. She completed advanced ultrasound training with ISELP under Dr. Jean-Marie Denoix, and she uses these skills in her practice. She is also interested in regenerative therapies and has been certified by Vet-Stem. Dr. Richter was instrumental in starting the monthly Farrier-Veterinarian Happy Hour meetings at BEMC in 2009. Dr. Richter enjoys teaching ultrasound techniques and has taught several ultrasound. Dr. Richter has been a member of the FAEP Council since 2011 and is the immediate past president, having served as FAEP Council president for the past three years. She has been awarded the FVMA Gold Star Award twice.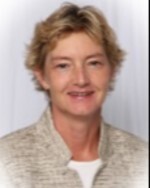 Suzan Oakley, DVM, DACVSMR, DABVP (Equine), ISELP
Dr. Suzan Oakley is a 1991 graduate of the University of Florida. She is the owner of a sports medicine practice in Wellington, Florida. Dr. Oakley is board certified by the American College of Sports Medicine and Rehabilitation and the American Board of Veterinary Practitioners in Equine Practice. She is also a certified member of the International Society for Equine Locomotor Pathology (ISELP). Dr. Oakley has an avid interest in sport horses, lameness, and the use of ultrasound as a diagnostic tool.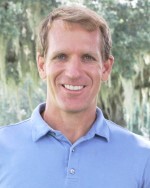 Aric Adams, DVM, DACVS
Dr. Aric Adams was a farrier for eight years while obtaining his undergraduate and veterinary degrees. After graduation from veterinary college, he completed an internship at an equine hospital in Colorado. Dr. Adams then practiced for one year at an equine hospital in Utah, before moving to Florida to begin his surgical training. He completed his surgical residency at the University of Florida in 2005. After working in Tallahassee and Brandon, Florida as an associate equine surgeon, Dr. Adams joined Equine Medical Center of Ocala in 2006 and became a partner in 2015. His clinical interests include lameness and podiatry, laparoscopy, and colic surgery. .
Contact Us
For more information about this specific event, please email or contact us at (877) 560-0978.
Saturday, September 12, 2020 -

08:00

to

16:30