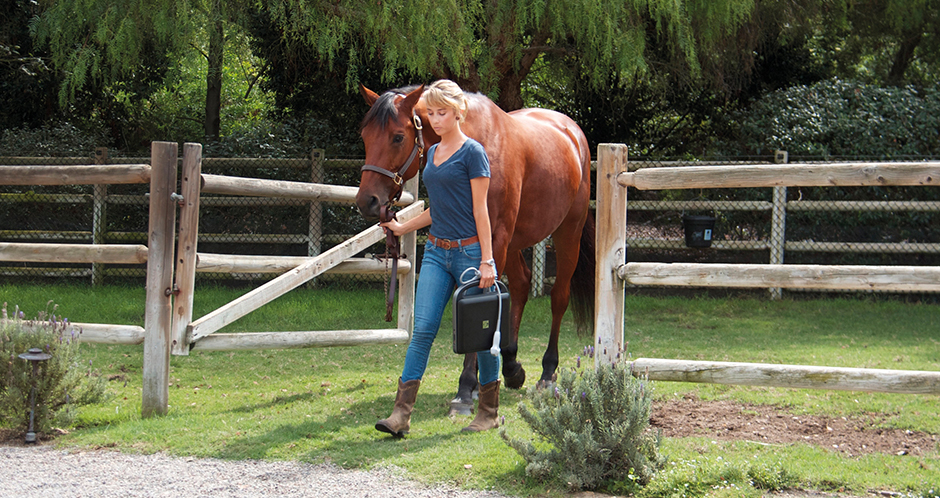 With Dr. Matt Durham, Dr. Cliff Honnas, Dr. Scott McClure, and Dr. Chris Ray
Friday, February 28 – Saturday, February 29, 2020
Scottsdale, AZ
The two-day Innovations in Evaluating the Western Performance Horse symposium is a unique opportunity for the more advanced sports medicine equine veterinarian to learn from world-class instructors in both large and small group settings. Participants will also learn from the other attendees.
Course Objectives
This two-day course focuses on lameness issues seen in western performance horses. The focus will be on how the instructors perform their physical exam, including both the static and dynamic exams. This event will be case-based and take a very practical approach to how lameness is assessed. There will be opportunities to scan musculoskeletal regions as indicated by each case. Attendees will have the opportunity to observe and interact independently and together in the group while gaining personal input from each instructor.
Course Information and Schedule
Course Information
Seating is limited with 24 attendees max*
16 CE hours of instruction
Course fee is $1,495 USD and includes breakfast, lunch, and refreshments**
Schedule
Day 1 - Friday, February 28
6:00 a.m. – 7:00 a.m. Breakfast at the hotel
7:00 a.m. - Load shuttles
7:15 a.m. - Shuttles depart hotel
7:45 a.m. - Arrive at Los Cedros - Registration
8:00 a.m. - Introductions
8:15 a.m. - Lecture on advanced lameness examination
10:00 a.m. - Break
10:30 a.m. - Instructors examine horse, describe their approach to a lameness exam, conclude with dynamic exam
12:00 p.m. - Lunch
12:30 p.m. - Prep horses for small group lameness exam
1:00 p.m. - Split into groups (1 instructor per 8 attendees)
2:00 p.m. - Rotate horses among groups
3:15 p.m. - Break
3:45 p.m. - Rotate horses among groups
4:45 p.m. - Groups return to their primary horse and instructor to begin re-evaluation and perform potential blocks
6:15 p.m. - End of day
6:30 p.m. - Dinner
8:00 p.m. - Shuttles return to hotel

Day 2 - Saturday, February 29
6:00 a.m. – 7:00 a.m. Breakfast at the hotel
7:00 a.m. - Load shuttles
7:15 a.m. - Shuttles depart hotel
7:45 a.m. - Arrive at Los Cedros
8:00 a.m. - First instructor group from Day 1 looks at horse and finishes any potential blocks, observes work under tack followed with imaging
10:00 a.m. - Coffee Break
10:30 a.m. - Ultrasound stations: Participants scan regions of possible pathology, gain skills for improved image acquisition
12:00 p.m. - Lunch
1:00 p.m. - Ultrasound stations
2:30 p.m. - Break
3:00 p.m. - 45-minute concluding analysis of each case, closing remarks on approaching clients and improving communication for better outcomes
6:00 p.m. - End of wet lab
6:30 p.m. - Vans return to rental facility/airport
*All classes require a minimum number of attendees. FUJIFILM SonoSite Inc. reserves the right to cancel a course if the minimum number is not met. In the event a program is re-scheduled or cancelled, pre-paid attendees will be given the choice of transferring to another program or having the tuition refunded in full. FUJIFILM SonoSite Inc. is not responsible for any travel and/or lodging reimbursements in case of cancellation. Registration fees and schedules are subject to change without notice.
If cancellations are received by 5 p.m. Pacific Time the Monday immediately prior to the seminar, the registration fee is fully refundable. After that time, cancellations are subject to the entire seminar fee, which may be transferred one time toward a future seminar. One-time transfers must be on the same topic as the original program and are only available to the individual originally registered. Please note that if you do not cancel or attend, you are still responsible for payment.
**If you have dietary restrictions, please notify us.
Location and Accommodations
Course Location
Los Cedros
8700 E. Black Mountain Road
Scottsdale, AZ 85266
480-575-6100
Hotel
Hampton Inn and Suites
16620 N. Scottsdale Road
Scottsdale, AZ 85254
Phone 480-348-9280
Nearest Airports
Phoenix Sky Harbor International Airport (PHX), 32 miles from course location
About the Instructors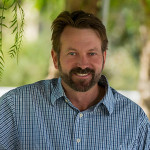 Matt Durham, DVM, DACVSMR
Matt is a veterinarian at Steinbeck Country Equine Clinic (SCEC) in the Monterey Bay, California area. Matt enjoys the balance of time in the field seeing horses where they live, and the challenging lameness and diagnostic imaging cases he sees in the clinic.
Matt received his Doctorate of Veterinary Medicine from the University of California, Davis. From 1997 to 1999, he served at the Mountain View Veterinary Hospital in Vancouver, Washington as an ambulatory veterinarian. From 1999-2000, he completed an internship in diagnostic imaging with ultrasound, radiology, nuclear scintigraphy, and CT modalities at Alamo Pintado Equine Medical Center. In 2000, Matt completed a Fellowship in Large Animal Ultrasound and Cardiology at the University of Pennsylvania. In 2001, he joined SCEC. Matt was certified in Equine Sports Medicine and Rehabilitation with the American College of Veterinary Sports Medicine and Rehabilitation (ACVSMR) in 2015.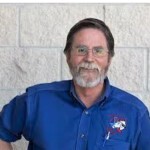 Cliff Honnas, DVM, DACVS
Dr. Cliff Honnas practices at Texas Equine in Bryan, Texas. He received his Doctor of Veterinary Medicine degree in 1984 from Colorado State University. He completed a one-year internship in Large Animal Medicine and Surgery at Texas A&M University, followed by a three-year residency in Equine Surgery at the University of California Davis. In 1988, he relocated to Baton Rouge, Louisiana where he taught equine surgery at Louisiana State University. While at LSU, he became board certified in Equine Surgery. In 1989, he began work at Texas A&M University as an equine orthopedic surgeon. Cliff practiced at Texas A&M for 19 years and was a tenured full professor.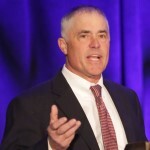 Scott McClure DVM, PhD, Dipl. ACVS, Dipl. ACVSMR
Dr. Scott McClure is the owner, equine surgeon, and sports medicine specialist at Midwest Equine in Des Moines, Iowa. He received his veterinary degree from Iowa State University in 1990. He then completed an internship and surgery residency at Texas A&M University. Dr. McClure became certified by the American College of Veterinary Surgeons in 1995 and received his PhD from Texas A&M in 1996. He was in private practice in Oklahoma, and then returned to university practice at Purdue University. Scott was at Iowa State University from 2000 to 2016 specializing in equine lameness and surgery. He became an American College of Veterinary Sports Medicine and Rehabilitation diplomate in 2015. Scott has published many peer reviewed articles and has presented scientific and continuing education seminars nationally and internationally.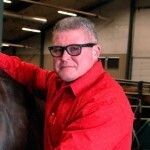 Chris Ray, DVM, MS, DACVS
Dr. Chris Ray is the attending veterinarian at Copper Spring Ranch (CSR) and practices full time at the clinic on the ranch. He also assists with the treatment of horses at the CSR Physical Therapy Division.
Chris is a 1990 graduate of Texas A&M University. He completed an internship at Littleton Large Animal Clinic in Littleton, Colorado and a surgical residency at Colorado State University, College of Veterinary Medicine. Much of his emphasis has been in orthopedics, including arthroscopy, lameness diagnostics, joint therapy, and soft tissue regenerative therapy. Dr. Ray is a board-certified surgeon.
Contact Us
For more information about this specific event, please email or contact us at (877) 560-0978.
Friday, February 28, 2020 - 08:00

to

Saturday, February 29, 2020 - 16:00
8700 E Black Mountain Road
United States