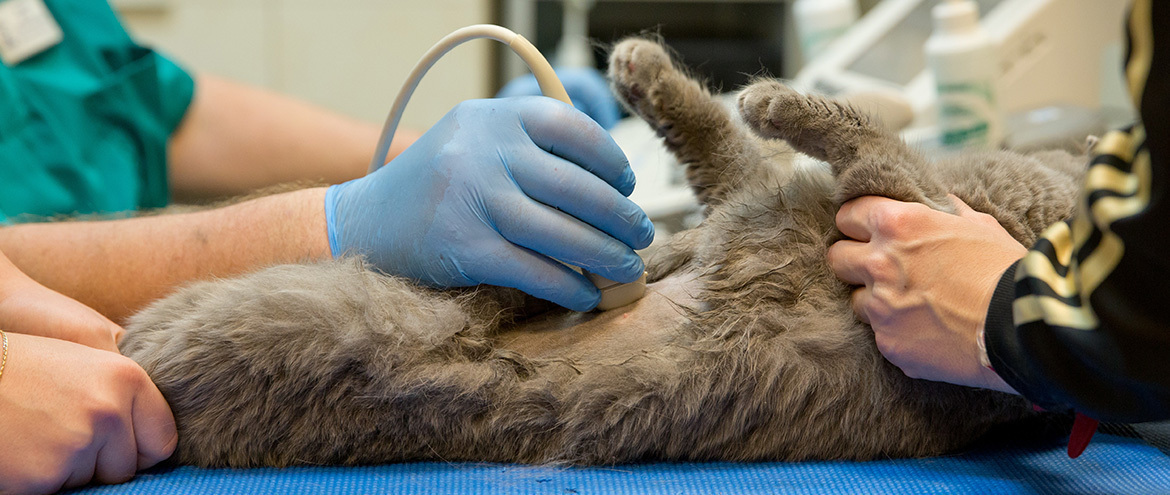 With Drs. Søren Boysen and Serge Chalhoub
Saturday, July 20, 2019
Veterinary Specialty Hospital of San Diego, San Diego, CA
Focused Assessment with Sonography for Trauma (FAST) exams are rapid, cage-side point-of-care ultrasound screenings performed by veterinarians to look for fluid around the heart (pericardial effusion) or abdominal organs (hemoperitoneum) and other abnormalities following trauma. FAST exams also include a search for pneumothorax, estimation of intravascular volume status, cardiac function exam, and screen for interstitial/alveolar pathology—all within 5-10 minutes of the patient presenting to the emergency room or ICU.
More recently, FAST exams have extended beyond trauma and are now used to screen many emergency and critically ill patients, regardless of trauma. Best of all, there is no requirement to be a board-certified specialist to perform these ultrasound procedures.
In this 8-hour course, Drs. Boysen and Chalhoub teach you the FAST, thoracic, and cardiac ultrasound techniques to enable you to rapidly answer critical clinical questions. These skills can be used every day to improve patient care and save lives.
Course Information and Schedule
Course Information
Seating is limited with 12 attendees max*
8 hours of instruction (CE hours) includes

4-hour morning lecture
3.5-hour hands-on lab
FAST ultrasound lab
Thoracic ultrasound lab

Course fee is $499** and includes breakfast, lunch, and refreshments
Schedule
7:30 - 8:00 a.m. Welcome breakfast
8:00 a.m. - 12:00 p.m. Lecture
12:00 - 12:30 p.m. Lunch***
12:30 - 4:00 p.m. Lab/Workshop
Demo and assign groups
FAST scanning
Break and demo
Thoracic scanning
Echo scanning
Final review
*All classes require a minimum number of attendees.
FUJIFILM SonoSite Inc. reserves the right to cancel a course if the minimum number is not met. In the event a program is re-scheduled or cancelled, pre-paid attendees will be given the choice of transferring to another program or having the tuition refunded in full. FUJIFILM SonoSite Inc. is not responsible for any travel and/or lodging reimbursements in case of cancellation. Registration fees and schedules are subject to change without notice.
**If cancellations are received by 5 p.m. Pacific Time the Monday immediately prior to the seminar, the registration fee is fully refundable. After that time, cancellations are subject to the entire seminar fee, which may be transferred one time toward a future seminar. One-time transfers must be on the same topic as the original program and are only available to the individual originally registered. Please note that if you do not cancel or attend, you are still responsible for payment.
***If you have dietary restrictions, please notify us.
Location and Accommodations
Course Location
Veterinary Specialty Hospital of San Diego
10435 Sorrento Valley Rd.
San Diego, CA 92121
(858) 875-7500
Nearest Airports
San Diego International Airport (SAN), 26 miles from course location
About the Instructors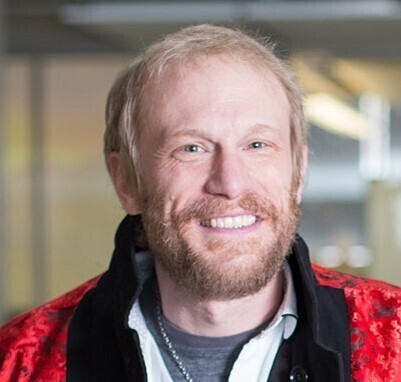 Dr. Søren Boysen, BSc., DVM, DACVECC
Søren Boysen, Professor at the University of Calgary, obtained his veterinary degree in 1996 (WCVM), completed a small animal internship at the 1998 (UPEI), and a residency in 2003 (Tufts University, Massachusetts). He is a diplomate of the American College of Veterinary Emergency and Critical Care and has taught at several Canadian veterinary colleges (having designed the ICU, established a residency training program, and helped develop the ECC curriculum in Montreal and the ECC curriculum in Calgary).
Søren is extensively published, a recipient of numerous teaching excellence awards, and an internationally recognized speaker. He regularly lectures and delivers emergency ultrasound labs at CanWest, EVECCS, IVECCS, and various other international conferences. His particular passion is the advancement of point-of-care ultrasound. He developed the original Focused Assessment of Sonography for Trauma (FAST) exam in veterinary patients, adapted point-of-care ultrasound protocols for use in non-trauma patients, and is actively involved in point-of-care ultrasound research assessing intravascular volume status and response to fluid therapy.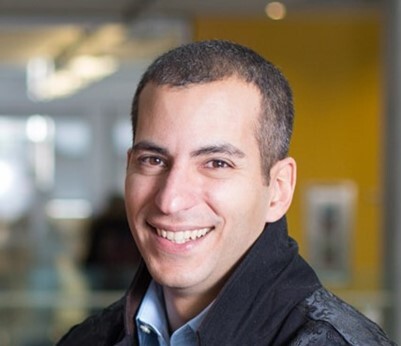 Serge Chalhoub, BSc., DVM, DACVIM (SAIM)
Dr. Serge Chalhoub completed a Bsc. In Honours Biology at Bishop's University in Lennoxville, Quebec. He was then admitted to the Faculté de médecine vétérinaire at the Université de Montréal and completed his DVM and internship at this university. Serge practiced in Montreal as an emergency doctor for two years at the DMV Centre before moving to New York City to pursue a residency in small animal internal medicine at the Animal Medical Center. Once completed, he became their first ever nephrology/urology fellow and was trained in advanced urinary procedures, dialysis, and interventional medicine. After being a staff doctor and supervising students, interns, and residents for a year, Serge moved to Charleston, South Carolina where he continued to be an internal medicine clinician.
Since July 2012, Serge has been an instructor at the University of Calgary's Faculty of Veterinary Medicine in the Department of Veterinary Clinical and Diagnostic Service. His clinical home is C.A.R.E. Centre Animal hospital where he practices internal medicine. Along with Dr. Søren Boysen, Serge was the recipient of the 2013 Canadian Veterinary Medical Association's Teacher of the Year Award and the 2015 University of Calgary Team Teacher of the Year Award.
Contact Us
For more information about this specific event, please email or contact us at (877) 560-0978.
Saturday, July 20, 2019 -

07:30

to

16:00
Veterinary Specialty Hospital
United States