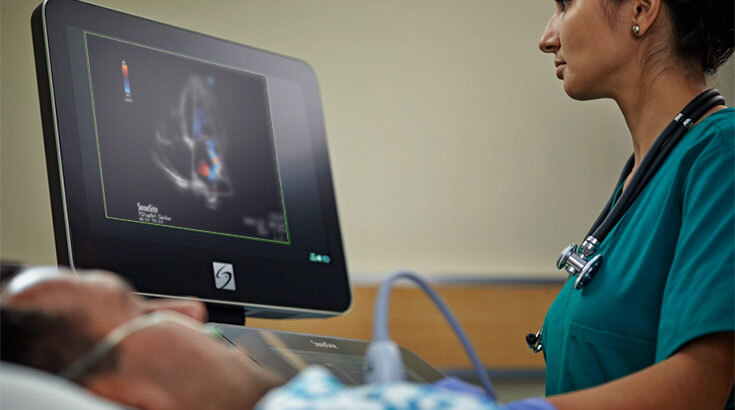 Cardiac Imaging & Cardiology Ultrasound
Every day, more cardiologists are making use of high-quality cardiac imaging with ultrasound at the point-of-care, enhancing their ability to diagnose and treat cardiac pathologies at the point-of-care without exposing patients to the radiation of X-ray or CAT scane procedures.
Our portable cardiology ultrasound machines can be used to image cardiac structures and identify issues such as pericardial effusion and cardiac tamponade.
Intuitive, accurate hemodynamic profiling offers clinical information, enabling you to more effectively diagnose and assist your patietns in cardiac disesase prevention and management. If you are seeking a better way to attract, treat and retain patients, Sonosite ultrasound systems for cardiac imaging can be an invaluable asset to your cardiac practise.
Sonosite Ultrasound Systems Provide:
Customised models for cardiac applications
Advanced cardiac imaging measurements and calculations, like IVC collapse, volume status, and CV pressure
Exceptional cardiac image quality with minimal key strokes required (switch between transducers with as few as two pushes of a button)
Fluid-resistant surfaces for simplified cleaning and disinfection
Under 25 seconds from cold start to live scanning and recording
Small physical footprint for crowded rooms
Built to exceed U.S. military specifications for durability
Industry leading 5-year warranty
Extensive training and education programmes
Learn More About Cardiac Imaging with Ultrasound
Ready to learn how more about Cardiac Echocardiology and how to use ultrasound to view the Parasternal Long Axis? Check out the video below.