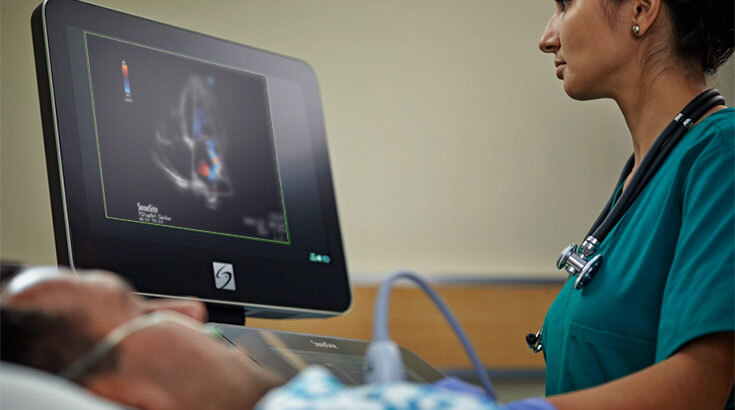 Cardiac Imaging at the Point of Care
Cardiac imaging at the point of care allows clinicians to assess patient condition and set a treatment plan. With an intuitive user interface, Sonosite point-of-care ultrasound (POCUS) systems provide accurate hemodynamic profiling that enables physicians to assess cardiac function and effectively direct patient care for better outcomes.
Point-of-care ultrasound is used at the bedside, so there's no need to transport a critically ill patient to another department.
Common Cardiac Exams for POCUS:
Goal-directed echo

Parasternal long axis
Parasternal short axis
Apical 4 chamber

IVC collapsibility/stroke volume to determine fluid responsiveness
RUSH exam (for shock and hypotension)
Trans-esophageal echocardiography for shock and cardiac arrest
Sonosite Ultrasound Systems Feature:
Intuitive user interface and workflow
Cardiac imaging measurements and calculations
Fluid-resistant surfaces for simplified cleaning and disinfection
Quick boot-up (under 25 seconds) from cold start to live scanning
Learn More about Cardiac Imaging with POCUS

Related Articles