Teiichi Goto, Chairman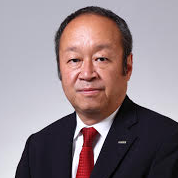 On February 1, 2016, Mr. Teiichi Goto, was inducted as the Chairman of Fujifilm SonoSite, Inc. along with continuing his role as Director of the Board. Mr. Goto is also a Corporate Vice President of FUJIFILM Corporation as well as the General Manager of its Medical Systems Business since 2013. Mr. Goto joined Fujifilm in 1983 and started his international business at Vietnam in 1995. Since then, he has held several international business positions such as Regional Marketing Manager in FUJIFILM Regional Services (Singapore) Pte Ltd., Managing Director of Fuji Medical Equipment (Shanghai) Co. Ltd., and Deputy Managing Director of FUJIFILM (CHINA) Investment Co., Ltd.  
Naohiro Fujitani, Vice Chairman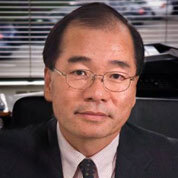 On July 1, 2015, Mr Naohiro Fujitani was named Chairman and appointed to the FUJIFILM SonoSite, Inc Board of Directors. Mr. Fujitani became President and CEO of FUJIFILM Medical Systems U.S.A., Inc in April 2010. Just prior to this appointment, Mr. Fujitani served as the company's Senior Executive Vice President. With nearly 35 years experience at Fujifilm, he is a knowledgeable and experienced leader who has spearheaded many business initiatives with the company.
From 2006 to 2009 Mr. Fujitani was Senior Vice President of FUJIFILM Europe and General Manager of the Graphic Systems Division. In this role he had total responsibility for the whole Graphic Systems Business in terms of the sales, marketing, manufacturing and day-to-day operations and profitability of the European, African and Middle Eastern markets. Under his direction the graphic businesses grew and achieved record sales and profitability.  
Masayuki Higuchi, President and CEO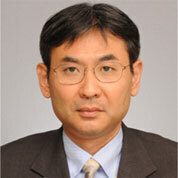 On July 8, 2015, Mr. Masayuki Higuchi became President and CEO of FUJIFILM SonoSite. Most recently, Mr. Higuchi was Chief Financial Officer at FUJIFILM SonoSite. Prior to his position at FUJIFILM SonoSite, he was General Manager of Corporate Planning for FUJIFILM Corporation in Tokyo, Japan where he was responsible for strategic planning, subsidiary management and mergers and acquisitions. Before that, he held various positions within FUJIFILM Holdings America Corporation, including Chief Financial Officer.
 
Kai Fukuzawa, Chief Integration Officer and Vice President of Sales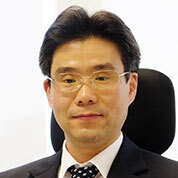 On August 25, 2015, Mr. Kai Fukuzawa assumed the role of Vice President, Sales for markets including Japan, China, India and Russia. Mr. Fukuzawa will also continue his current role as Chief Integration Officer. Previously, Mr. Fukuzawa was General Manager of Medical Systems & Ultrasound Business in FUJIFILM China. He successfully established and then expanded the point-of-care business in the China market. Before that, he held various positions within the Corporate Planning Division of FUJIFILM Corporation as well as FUJIFILM Holdings in Tokyo, Japan for more than 11 years.
 
Anil Amlani, Senior Vice President, Sales and Service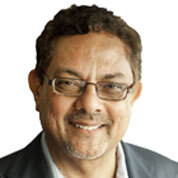 Previously, as Chief of Commercial Operations worldwide, Anil Amlani held revenue responsibility for SonoSite's clinical business in North America and South America (NASA). As the former President and CEO of VisualSonics, Mr. Amlani was responsible for setting the strategic direction of the company and managing its successful short-term and long-term operations, financial management, corporate strategic development, and long-term planning. Mr. Amlani joined the VisualSonics team in 2005. Prior to VisualSonics, Mr. Amlani was COO and CFO at MDS Proteomics Inc., where he successfully restructured and refocused the organization, obtaining new financing, adding new products and revenue, and achieving cost reductions. Previously, he was senior vice president and CFO at Cancom (Canadian Satellite Communications/Star Choice) where his accomplishments included raising more than $600 million in financing. Other past experience includes head of finance, Commercial and Retail Banking at TD Bank; senior vice president, Wholesale Division at AT&T Canada; and senior vice president, Strategic Planning and New Business Development at AT&T Canada. Mr. Amlani obtained his Chartered Accountancy designation in London, England and in Canada.
 
Brian Leck, Vice President, Global Direct Sales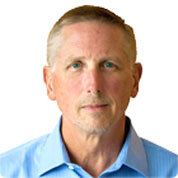 Mr. Leck joined SonoSite in November 2008 as Regional Business Director for the South Central Region. He transitioned into a new position as Vice President of U.S. Sales in April 2011. Prior to joining SonoSite, he served as a regional manager for GE Healthcare, promoting its Lunar bone density line. He also worked within several other divisions of GE Healthcare. Mr. Leck began his medical sales career in 1983 for Ohio Medical Products as a sales representative. He held positions of increasing responsibility, including sales representative, product specialist, strategic account manager, regional sales manager, and director of sales as the company evolved and grew as both Ohmeda and Datex-Ohmeda before it was acquired by GE Healthcare. He attended the University of Texas at Arlington.
 
Diku Mandavia, MD, Senior Vice President, Chief Medical Officer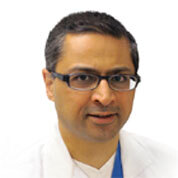 Diku Mandavia, MD, FACEP, FRCPC, joined SonoSite as a medical advisor in 2007 and currently serves as Chief Medical Officer for both FUJIFILM SonoSite and FUJIFILM Medical USA. He is also a Clinical Associate Professor of Emergency Medicine at the University of Southern California and was an Attending Staff Physician at Cedars-Sinai Medical Center in Los Angeles from 1998-2010. Dr. Mandavia is a founding member and past-chair of the ACEP Ultrasound Section and co-author of the ACEP Ultrasound Guidelines. He has taught thousands of physicians worldwide, lectured at over 200 medical conferences and has been awarded ACEP's Outstanding Speaker of the Year. Dr. Mandavia has also contributed to over 90 publications and is co-director of the national Resuscitation Conference. He received his medical degree from Memorial University in Canada, completed his residency at Los Angeles County+USC Medical Center and is a graduate of the Stanford Executive Program.
 
Mehran Mehrtash, Vice President, General Manager, Global Distributor Markets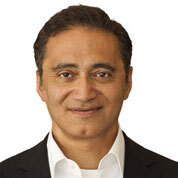 In his role as VP and General Manager, Mr. Mehrtash has fast-tracked growth and development of Global Distributor Markets; an endeavor well suited for his skill set. For the past decade, he led teams both in the U.S. and Asia for ConvaTec, Inc., a developer and manufacturer of medical technologies, rising to the position of General Manager of the North Asia Pacific region overseeing all commercial and operational priorities. Before ConvaTec, Mr. Mehrtash held general management positions at Goldwell/Aveda.
 
Steven C. Miller, Vice President, Product Realization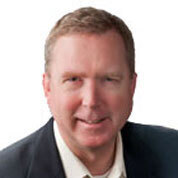 Steven Miller joined SonoSite in July 2011 as Vice President, Ultrasound Technologies. His career in ultrasound began in 1987 with Philips Ultrasound where he led advanced development projects in B-mode and Color Doppler. In 1992, he joined GE Healthcare to work on their first high-end digital ultrasound system as a senior systems engineer. While there, he held various positions including Lead Systems Designer, Advanced Development and Systems Engineering Manager, and Principal Engineer, and he led major redesigns of their beamformer and signal path. As GE's ultrasound business expanded, he was promoted into global principal engineering roles leading new global platform design programs involving engineering teams in several countries.
In 2007, his focus shifted from ultrasound systems to probes, including a position as Global Ultrasound Probe Engineering GM; in this role, he managed teams working in seven countries on electronic 4D (e4D), mechanical 4D, innovative acoustic designs, and probe electronics. While at GE, he benefited from extensive Six Sigma and Technology Leadership Programs. Mr. Miller has over 25 U.S. patents to his name and is a senior member of IEEE. He graduated with a MSEE from Stanford University and alternated his studies at Cal-Poly (Pomona) and Stanford with work in the defense industry, including Rockwell's SONAR Artificial Intelligence Lab (SAIL).
 
Renaud Maloberti, Vice President and General Manager Global High Frequency Business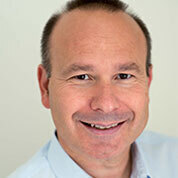 Renaud Maloberti joined FujiFilm Sonosite in April 2012 as the Vice President and General Manager for VisualSonics. In September 2013 he added to his responsibilities and took charge of the FujiFilm Sonosite Europe, Russia and Africa business. Since April 2015, Mr. Maloberti is leading the development and growth of the Ultra High Frequency Business globally. Prior to joining FujiFilm Sonosite, Mr. Maloberti was President of BK Medical Systems in the Americas where he oversaw a business transformation that led to doubling the company revenues in a few years. He started his career at GE Healthcare where he held positions of increasing responsibilities in sales, marketing, product and general management in a 10 year span. Mr. Maloberti holds a bachelor degree in finance from ESLSCA in Paris, France and a MBA from Babson College in Wellesley Massachusetts.