December 23, 2015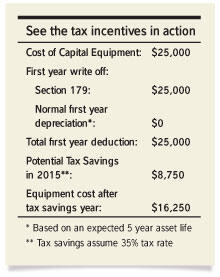 Newly increased:  Deduct up to $500k on ultrasound through December 31!
Increase quality of patient care by adding ultrasound to your practice by utilizing tax incentives and 0% financing available through December 2015.
Newly increased tax deductions!  Take advantage of the Section 179 tax incentives through December 31:  Deduct $500k on all capital equipment investments up to $2M.
Also, get 0% financing for 36 months on SonoSite ultrasound systems.
Share